WELCOME TO THE TUTORING CENTER
OUR MISSION
The mission of the Tutoring Center is to assist students in becoming independent learners with an interest in lifelong learning. This work is accomplished through a caring staff of peer and expert tutors dedicated to fostering a positive, respectful, and growth-oriented learning environment. Tutors share their knowledge with students, explaining difficult concepts and serving as a sounding board to illuminate course content, while helping students to develop the critical thinking skills needed to solve their own problems and find their own solutions. Tutors impart encouragement, inspiration, motivation, and confidence, empowering students to successfully complete their courses, and develop their learning and study skills.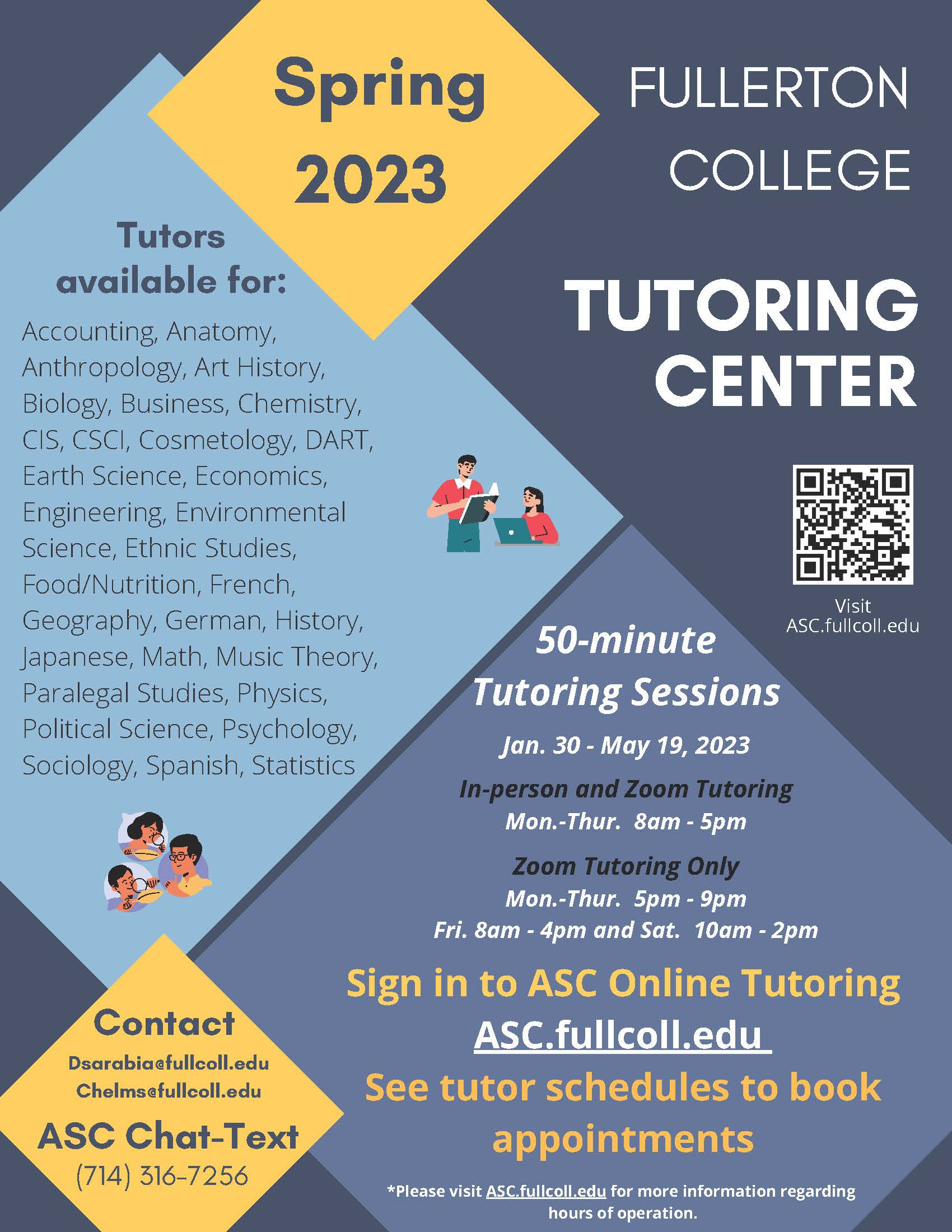 Tutoring Center Hours
Spring 2023
January 30 – May 19
In-Person – Room 806
Monday – Thursday
8 am – 5 pm
Online
Monday – Thursday
8 am – 9 pm
Friday
8 am – 4 pm
Saturday
10 am – 2 pm
Use the button below access the appointment system for the Tutoring Center online. You will be asked to log in using your student ID and MyGateway password.