THE ACADEMIC SUPPORT CENTER IS CURRENTLY CLOSED AS WE INCREASE ONLINE SUPPORT FOR STUDENTS. PLEASE CHECK BACK SOON FOR UPDATES.
ONLINE TUTORING IS IMMEDIATELY AVAILABLE TO FC STUDENTS AT SMARTHINKING [onlinetutoring.fullcoll.edu].
STUDENTS: The ASC is now offering drop-in online tutoring via Zoom with FC faculty in the Reading Center and Writing Center. Please click
here
to submit a request for a drop-in session with FC faculty.
ESL faculty are also offering academic support via Zoom for students in ESL classes. For more information, contact us at
academicsupport@fullcoll.edu
.
WELCOME TO THE SKILLS CENTER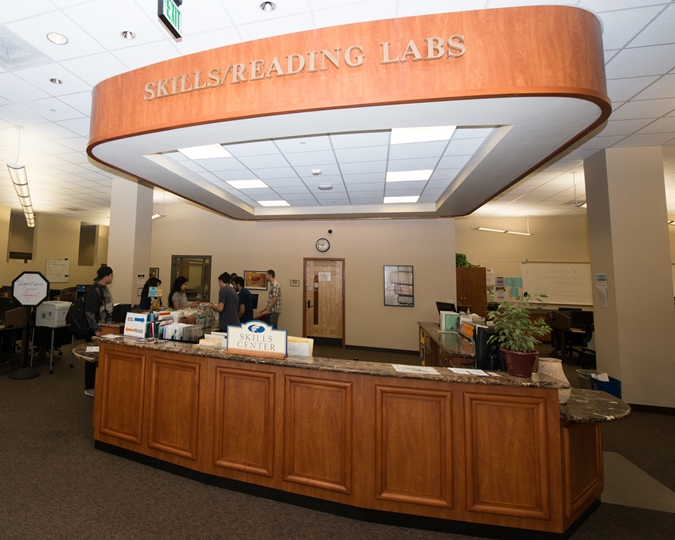 OUR MISSION
The Skills Center's mission is to assist students in improving their academic skills through self-paced work with computer programs, print, audio, video, and Internet-based materials.
Our Instructional Assistants and Academic Support Ambassadors are well-versed in the use of the latest technology for all ESL and Reading courses.
Services We Provide:
+ support reading, ESL, and foreign language courses
+ help students improve learning strategies, critical thinking, writing, etc.