WELCOME TO THE SKILLS CENTER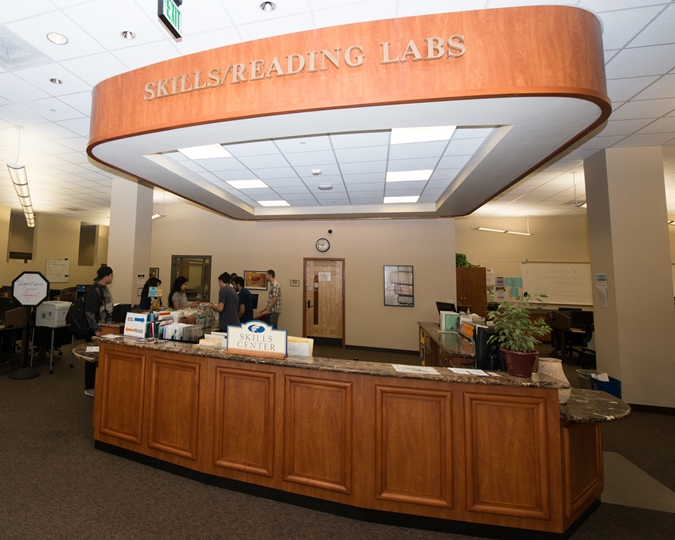 OUR MISSION
The Skills Center's mission is to assist students in improving their
academic skills through self-paced work with computer programs,
print, audio, video, and Internet-based materials.
Our Instructional Assistants and front desk student workers are
well versed in the use of the latest technology for all ESL and Reading courses.
The front desk has a myriad of online and physical copies
for every course that uses our labs.
Services We Provide:
+ support reading, ESL, and foreign language courses
+ provide self-paced learning materials for all students
+ help students improve learning strategies, critical thinking, writing, etc.
+ administer make-up exams for all Fullerton College courses
General Hours
Monday – Thursday
8 am – 8:30 pm
Friday
8 am – 3:30 pm
Make-up Testing Hours
Monday & Tuesday
3 pm – 8:30 pm
Friday
8 am – 3:30 pm
ESL WAL Hours
Monday & Tuesday
9:25 am – 2:20 pm
Wednesday & Thursday
9:25 am – 7:55 pm
Friday
9:00 am – 12:10 pm